No. But I'm getting used to the idea.
Thinking about the corona virus, the American elections and the Cariocas.
Losing has always been part of life's game. It is not a feeling, it is a fact. But it almost always comes with a variable sadness. It happens to be discreet or unpleasant. It disguises itself astonishingly behind excuses and ends up beating us in the final stretch.
Sometimes losing something or someone happens to improve an unknown future. But we live in the present, life does not assume a constant and repetitive rhythm, and in that space of time, losing does not seem sensible to us.
The discomfort of looking around and no longer having a great love, a good job, a stolen car, a friend for whom death came earlier than expected.
To conform is just to resist in the current for longer. Which does not mean accepting without reservations. But it helps to ally yourself with time, that holy remedy. Living with fear and self-pity has time to end.
The vaccine will arrive and take the anxiety away.
Americans will recover more than quickly, it's in their DNA.
Rio de Janeiro will remain wonderful in the memories of Rio de Janeiro. We are strong enough to withstand decades of irreparable losses and villainous polls, which put detestable managers in power.
But when the day rises in that city, nobody wants to lose sight of the beach, Lagoa, Jardim Botânico. Living here is never missing the chance to be amazed by a full moon, applauding a sunset in Arpoador and feeling a damned pride of being a carioca.
That nobody loses!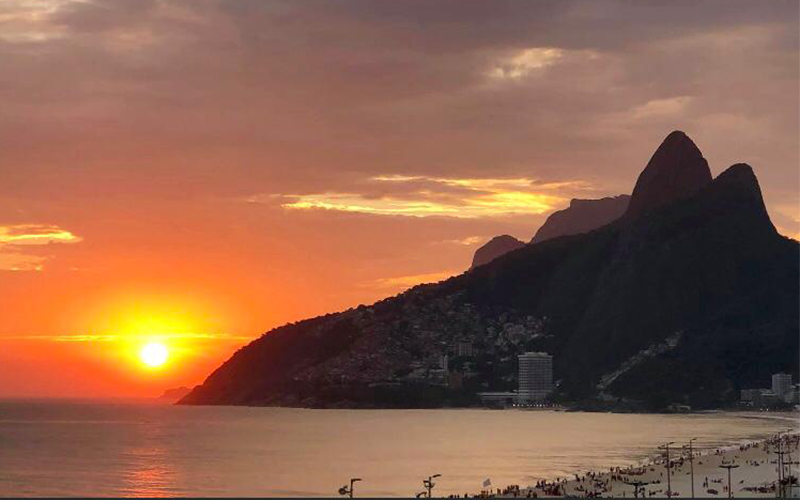 Advertisement